Loyalist Arms is please to introduce several new styles to our line of shoes and boots. These new products include both men's and women's footwear, ranging from the late 17th C. to the early 20th C.
All Loyalist Arms footwear is hand-made of 100% leather, and is individually sized to each customer's measurements.
Ladies Boots, Victorian – Edwardian Period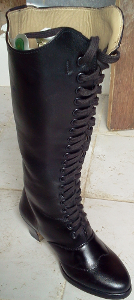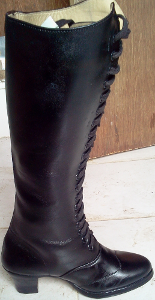 Price: $212 CDN / $199 US
Lady's Shoes, 18th C.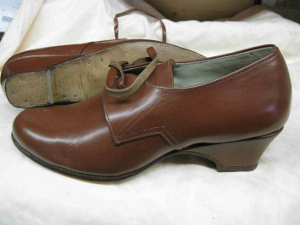 Price: $135 CDN / $128 US
Available in Black and Brown
Late 18th C. Buckle Shoes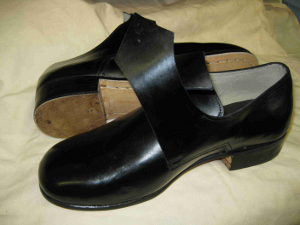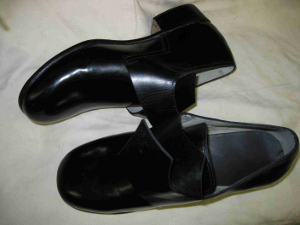 Price: $135 CDN / $128 US
16th – 17th C. Shoes (Pikemen's Shoes)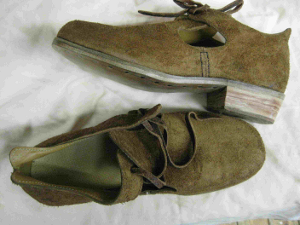 Price: $140 CDN / $135 US